COMPANY OVERVIEW
Strive is the ONE employee experience solution. Through a personalized and custom company platform, we enhance benefit engagement by centralizing all access to program information in one location through single sign on capabilities. But benefits is only the beginning. Everything the employee needs is right at their fingertips, from benefits and company communications to challenges and rewards/recognition. All in ONE location. We believe that one employee's experience is an entire company's potential and are on a mission to empower employers with the solution needed to do so. Through a hyper-personalized solution, we provide employers with the ability to provide an employee experience to exceed workforce expectations to improve retention, productivity, & employee wellbeing.
PRODUCTS & SERVICES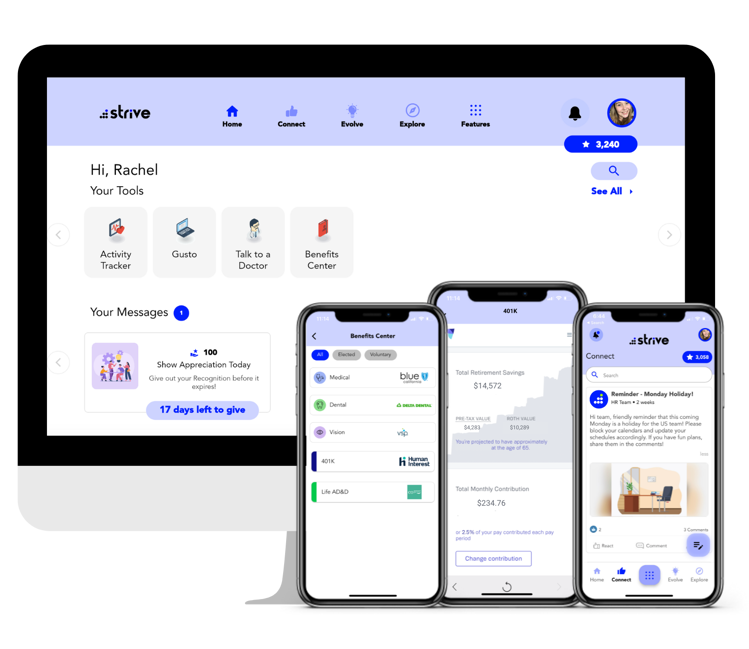 ADDITIONAL INFORMATION
*This vendor is a Supporter of the Health Action Council and not a vetted, endorsed provider.
CONTACT INFORMATION
Stephen Hoy
Director of Sales and Strategic Partnerships
 757.618.3422
 [email protected]