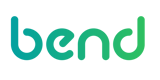 COMPANY OVERVIEW
Bend Health, Inc. is a national provider of pediatric mental health for kids, teens, and families. Bend Health partners with employers, health plans, and pediatricians to offer the broadest spectrum of mental and behavioral health support (inclusive of substance abuse) to families with kids ages 1-17*.

Through preventive coaching, therapy and reduced time to evaluation and treatment by licensed pediatric psychiatry experts, Bend's approach achieves better outcomes and results in happier, healthier kids and teens, while ensuring stigma, cost, and logistics are no longer barriers to care.

The Bend Health coaching product is a preventive service that helps families build skills for long-term resilience, and prevents escalation of mental health concerns. Peer-reviewed research demonstrates superior outcomes, including improvement in symptoms, reduction in caregiver stress, and high satisfaction from parents and caregivers.
We believe whole family mental health starts with a strong foundation of resilience to cope with whatever life blows your way. It's not always a gift you're born with, but it is a skill that can be learned.
PRODUCTS & SERVICES
Child and family behavioral health coaching
Child and teen therapy
Child and adolescent psychiatry
Neuropsychological evaluation (ages 2-26)
Bend CARES youth mental health training certification
Child and teen virtual intensive outpatient treatment (vIOP)*
Young adult behavioral health coaching, therapy and psychiatry (expansion to ages 18-26) coming 2024
ADDITIONAL INFORMATION
*This vendor is a Supporter of the Health Action Council and not a vetted, endorsed provider.
CONTACT INFORMATION
Bend Sales, Growth & Strategy
Dan Gardner
[email protected]
Leann Sims
[email protected]
Bend Implementation & Account Management Questions
Rhonda Washburn
[email protected]