As the healthcare environment continues to change – sometimes incrementally, sometimes monumentally – leadership is essential. As a thought leader, Health Action Council is positioned to anticipate subtle changes and paradigm shifts alike, and to provide guidance our members rely on to successfully adapt to these changes.
As a thought leader, Health Action Council recognizes that employee health directly impacts the success of an organization and its surrounding community. Employers are challenged to link employee health to their workplace culture and community. Finding ways to connect employees, employers, and their surrounding communities together in efforts to improve overall health is what drives our everyday work at Health Action Council.
We regularly gather executive-level thought leaders to discuss the future of healthcare and the trends that will impact human and economic health. The discussions are facilitated by subject matter experts and generate spirited interaction about strategies and tactics that can be applied within our employer member organizations.
White Papers
Since 2018, Health Action Council has been bringing new perspectives and insights to emerging trends through our research. Along with partners, we research and identify forward-looking topics to keep our members at the leading edge of industry trends. Our annual white papers utilize current data to establish awareness and actionable steps to improve employee health.
Report on Health Value
With significant variances in health value across the country and at the request of our members, Health Action Council partnered with the Health Policy Institute of Ohio to track a state's performance on population health outcomes and healthcare spending. The tool tracks a state's progress toward health value - a composite measure of a state's performance on population health outcomes and healthcare spending. We examined Ohio's and Indiana's rank and trend performance relative to other states on health value and the drivers of health: access to care, healthcare system performance, public health and prevention, social and economic environment, and physical environment.
Health Action Council convened a small number of industry thought leaders in Indiana to review data on health value ranking and trend performance relative to other states and the drivers of health. We shared examples of initiatives currently underway and discussed the development of new community-based initiatives that could improve the health of Indiana's workforce and communities over time.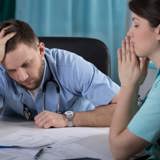 "To Err is Human"
Medical mistakes are the third leading cause of death in the U.S., which inspired us to partner with Mike Eisenberg, director of the patient safety documentary, "To Err is Human." The film draws attention to the more than 400,000 preventable deaths that occur each year as a result of medical mistakes which employers should never pay.
Health Action Council screened the documentary in Cleveland, Columbus, Minneapolis, and Denver giving members, partners, and community leaders the opportunity to learn more about rampant medical errors and the need for improved patient safety. Each of these screenings was followed by a patient safety discussion involving stakeholders across the payer, provider, and patient continuum. The panel discussions focused on developing a proactive strategy for improving patient safety as a group and is  an integral step towards putting patients first and closing gaps in care.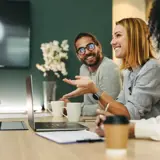 Early reboarding guidance
The term 'reboarding' describes the process of re-entering a ship, train, airplane, or bus following an initial exit. In today's context, it also is the process of returning an employee to work following an extended absence. Whether we are talking about a new parent coming back after maternity/paternity leave, or an employee coming back after a longer period of illness, best-in-class organizations prepare a return-to-work plan or reboarding process, including the implementation of business continuity plans, modification of internal processes and procedures, and evolution of the workplace.
We explored varied experiences of change, transition, and adversity, and listened for strategies to navigate and overcome difficult times. By focusing on various disciplines and life experiences, we learned a well-developed plan can help employees envision a brighter future, suggest actions for employers to take, and provide useful insights on reboarding.