Health Action Council believes knowledge is power.
Members have access to unbiased, informative, and engaging information that has a direct impact on benefits professionals, employees, and an employer's bottom line.
We develop quality content with foresight – anticipating, analyzing, and acting on the basis of what the future will look like. Our latest white paper presents findings about Millennials and their children, and how their utilization of healthcare exceeds those of previous generations. Health Action Council also keeps you informed, sharing best practices and strategies to solve today's benefits challenges.
We bring cutting-edge educational material, research, and tools to help members obtain knowledge and be proficient in their roles. We were one of the first to research and expose the impact of Social Determinants of Health on employment, healthcare costs, and health outcomes. Based on best practices, data, technology advancements, the work of innovative thought leaders, and experts across industries, we host events to identify and solve matters often before their impact is felt, while interactions with peers advance and enrich learnings.
In addition, our education events provide easy no-cost access to SHRM, HRCI, CEBS, and ODI continuing education credits.
Our educational offerings include: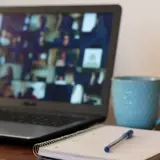 Webinars
These monthly events present relevant topics to create awareness on emerging developments and solutions, benchmarking trends, best practices, and proven outcomes. They feature subject matter expert(s) who include actionable takeaways. Webinars also provide professional development, shared best practices, access to information without solicitation, and opportunities to obtain continuing education credits.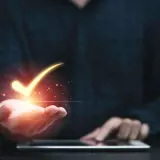 Compliance Calls
A third-party attorney presents quarterly updates on recent and current legislation, effective dates, important deadlines, required documentation, and actions needed to maintain compliance at both the federal and state levels. They provide great checks-and-balances to current internal and external counsel.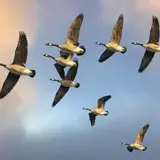 Thought Leadership
Executive-level leaders gather to discuss the future of benefits, healthcare, and the trends that will impact human and economic health. Conversations are expertly facilitated and generate spirited discussion about strategies and tactics employers can apply within their organizations.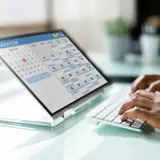 Just-In-Time Programming
As needed programming engages experts to respond to the ever-changing market and environment, and employers' immediate needs.
Forward-thinking and relevant topics that provide actionable takeaways:
Medical Management
Specialty Drugs and Pharmacy Management
Preventable and Chronic Disease Management
Wellness / Wellbeing
Mental & Behavioral Health
Cost & Risk Mitigation
Technology Advancements
Compliance
Payment Reform and System Transformation
Community Integration
Benefits Administration
Ancillary / Voluntary Benefits
Social Determinants of Health & Employment
Point Solutions
Employee Recruitment and Retention
Employee Engagement and Communications
Data Analytics
Fertility and Family Building Benefits
Vendor Management
Interested In Sharing Expertise?